LUX MARE isn't just a holiday home; it's a lifestyle choice, one which will transport your Algarve vacation to another level of exclusivity.
Situated close to the historic town of Lagos, where dramatic cliffs and white-washed streets collide, both the luxury villas in the LUX MARE collection offer an effortless level of style while boasting uninterrupted views of the Atlantic Ocean. Private and secluded gardens house breathtaking infinity pools, the Nordic design combines with Algaravian touches, and smart-home technology means everything can be controlled by the touch of a button.
LUX MARE is the Latin translation of the Portuguese 'Luz do Mar' (Light of the Sea) and describes the reflection of sunlight off the ocean, and sunlight bathes both the terraces and interiors of the LUX MARE collection.Wake up wrapped in luxury bedding, with floor to ceiling windows framing the sparkling ocean. Spend your day leisurely exploring our countless coves and beaches while dining on fresh seafood. Relax with a glass of perfectly chilled local wine on the terrace as the sunset illuminates the sky, then have a private chef create a gastronomic masterpiece right here in your home away from home.
The LUX MARE collection consists of two luxury villas in Lagos, Casa L and Casa M, both offering unrivalled views across the Atlantic Ocean and accommodating up to twelve guests across six bedrooms. The villas can be rented individually, or together for extended groups of up to twenty-four guests.
With countless world-class beaches close by, Casa L and Casa M accompany the natural movement of the slope, becoming an integral part of the landscape.
Complimented by high-end features such as an exclusive concierge service, smart home technology, heated infinity pools, luxury fittings, secluded gardens and breathtaking views, both the luxury villas in the LUX MARE collection are ready to welcome you to paradise in style.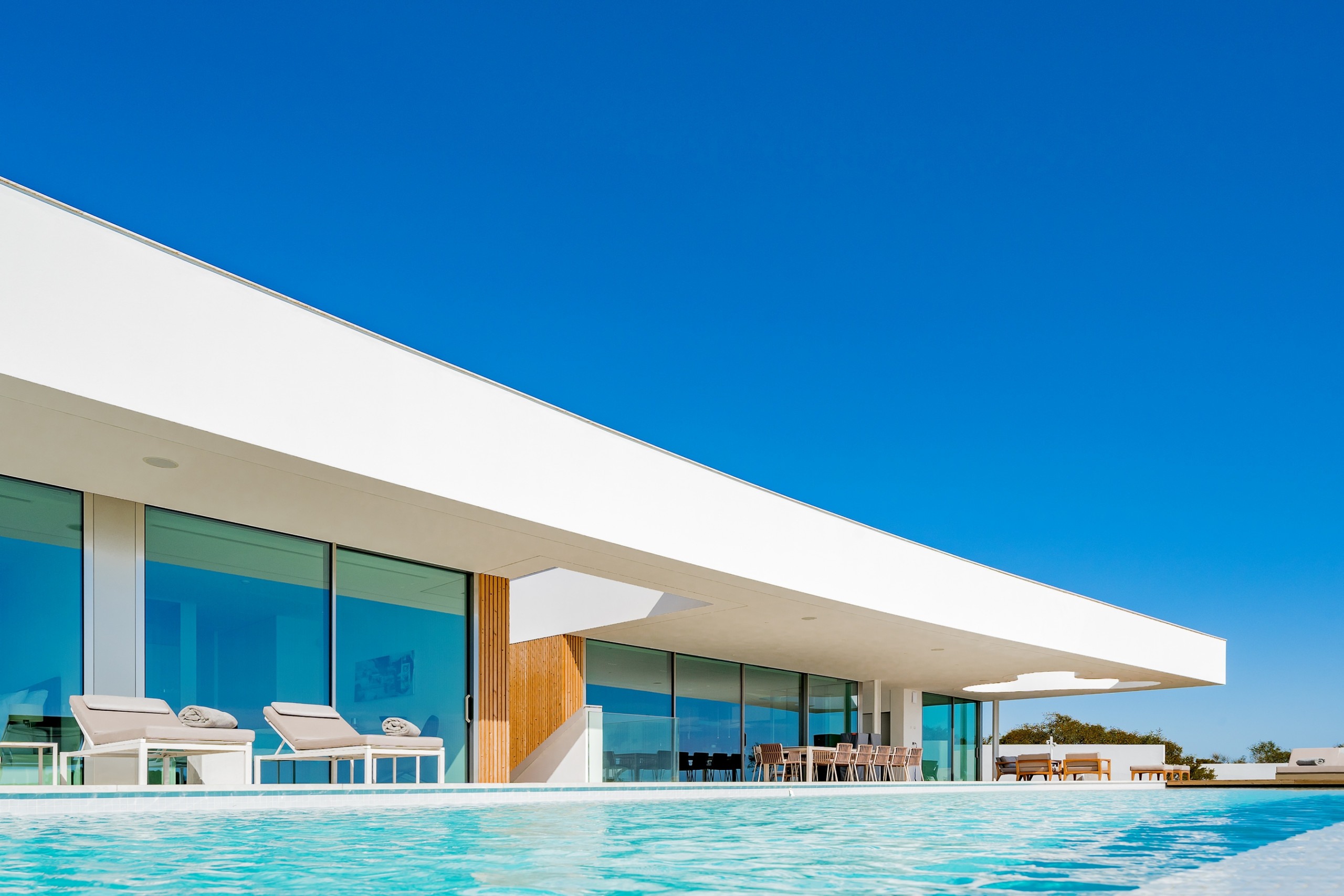 Premium concierge service is always on hand to provide local knowledge and insight to ensure your visit to LUX MARE exceeds your expectations. Whether that's making watersports or yoga instructor arrangements, or sourcing a private chef to cater in the villa, we want every moment of your luxury Algarve holiday to be relaxing, but above all memorable.