If you have come to Hanoi, you are probably about to visit Halong Bay, one of the seven wonders of nature, according to UNESCO. Of course, if you are already in the capital, you have probably noticed that almost all the agencies, shops and hotels in the city are trying to sell you a cruise
Ha Long Bay Cruises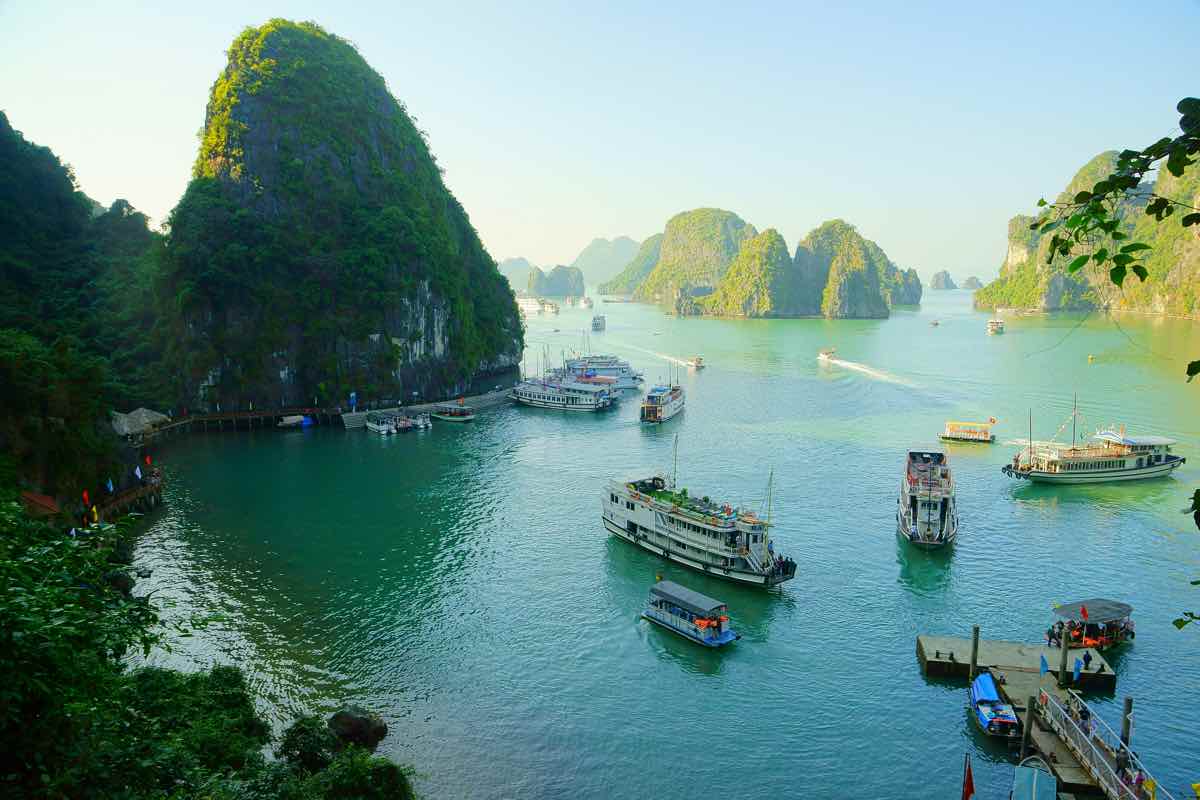 Ha Long Bay cruises are available at almost every hotel and travel agency in Vietnam. Halong Bay is an impressive geographical formation in northern Vietnam. It has over 1,900 islets with pristine beaches, limestone caves, inland lakes, and floating villages. Declared a UNESCO World Heritage Site in 1994, the best way to experience this landscape is by boat.
Depending on your budget, you can opt for a luxurious cruiser or budget diesel-powered junk to explore Halong Bay. Do allow for at least an overnight stay as there are plenty of things to see and do here. These cruises typically include English-speaking guides, hotel transfers, and entrance fees, meals, and on-board entertainment. Here's a rundown of everything you need to know about Ha Long Bay cruises.
Ha Long Bay Nightlife
When not cruising Halong Bay, it can be a romantic idea to just enjoy the evening by spending time at the waterfront venues.
The choice of nightlife in Halong Bay is limited but there are a few interesting places to visit. In such a gorgeous setting it's really not hard to spend a night to remember for a long time.
Ha Long Bay Sports
Halong Bay is a paradise for photographers as each of its rock formations is unique to itself. Tour companies always offer tourists plenty of choices of where to stop and each stop is a guaranteed memorable one.
Some of the most popular activities in Halong Bay are swimming, fishing, snorkeling and kayaking, trekking and cycling. It is truly a paradise for active visitors.
Ha Long Bay Restaurants
Halong Bay is rich in seafood and offers tons of fish, shrimps and oysters. The catch served in most restaurants usually comes right out of fishing boats in the early hours of the morning.
There are many good restaurants located in Bai Chay Town (Halong Bay Town) and most are the beachfront type. These eateries offer mainly Vietnamese and Chinese dishes with a good selection of seafood, however lately there are more international options to be had.
Floating Restaurant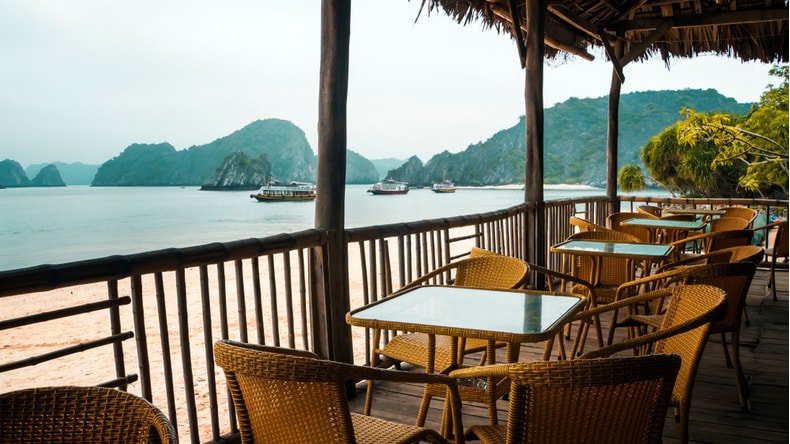 Several floating restaurants adjacent to Cat Ba Island serve fresh seafood of all kinds. The cooks pick live seafood out of cages and plastic containers floating in the sea inside or next to the restaurants. They will then cook whatever you order on the spot. You simply can't get fresher seafood than this. Ask the locals or your guide where to get a boat to the restaurants. You'll love it